We made it half way through December! How are your stress levels? We have been through three parties, two get togethers with friends and went out to dinner twice. We have two more dinners out this week and then next week, well, it will be a whirlwind! In between, of course there has been shopping, wrapping, baking, cooking, and the normal running around when the weather is cooperating. In other words, we are all in the same boat! (Remember, I am the Task Tamer, and I can help!).
This week I am writing about a video clip I saw on the web. One of my Facebook friends posted it and I think we all can learn a lot by listening to what the newswoman has to say. In a nutshell, a reporter in Wisconsin is responding to a note a viewer wrote telling her he thought she was a terrible role model because she is fat. She addresses him directly by pointing out that he knows nothing about her, her body and her health. She rightfully calls him a bully and talks about how encouraged she has been by the outpouring of support she received from coworkers, friends and viewers. Especially striking to me is when she talks about how we say things that seem innocuous but people, including children, are listening and absorbing. Do you ever hear yourself saying something like "she would be so pretty if she lost weight?" or making any remark about someone's size? Those are judgmental comments and are best not said out loud. I always try to remember that saying about casting stones. This is the season when we should be practicing a good will towards all attitude. Let's make that a habit all year round! Remember, we are all beautiful (or handsome) no matter what our faults. After all, we are human!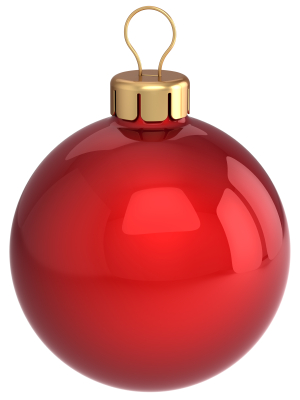 This calls for a cookie recipe! OK, that is stretching a bit, but like I said, tis the season! I made this recipe after seeing it in the paper as one of the 12 Days of Christmas recipes. I got all ready to make it and realized I didn't have one of the most important ingredients: Almonds! (My husband loves to snack on them and I love that he has a healthy snack). I did have cashews, though, so I made it with them. Yum! My other substitution was the brown rice syrup. I didn't have any, so I used agave. I think they turned out pretty good! Did I mention they are vegan? That doesn't make them healthy, but they are a better-for-you treat than cookies loaded with white flour and sugar. As with all treats, enjoy in moderation.
Roasted Almond Cookies with Fleur de Sel
From Vegan Cookies Invade Your Cookie Jar by Isa Chandra Moskowitz and Terry Hope Romero
Ingredients
1/2 cup canola oil
1/3 cup brown rice syrup
2/3 cup dark brown sugar
1/3 cup nondairy milk
1 teaspoon vanilla extract
1 cup all-purpose flour
2/3 cup whole wheat flour
1 teaspoon baking soda
1/2 teaspoon ground cinnamon
1/4 teaspoon salt
1 cup roasted, unsalted whole almonds, measured first then roughly chopped
1 1/2 cups rolled oats
1 teaspoon fleur de sel or any coarse-grained salt for sprinkling
Preheat oven to 350 degrees. Line two baking sheets with parchment paper.
In a large bowl mix together oil, brown rice syrup, brown sugar, nondairy milk and vanilla until smooth. Sift in the flours, baking soda, cinnamon and 1/4 teaspoon salt and stir to moisten ingredients. Fold in almonds and oats. The batter will seem wet but will firm up within a few minutes.
Drop dough in generous tablespoons, about 2 inches apart, on prepared baking sheets. Lightly sprinkle with fleur de sel on the tops of the cookies. Bake 10 to 12 minutes or until the cookies are slightly puffed and edges appear dry.
Let cool on baking sheets for 5 minutes then transfer to a rack to cool completely.
Store in loosely covered container as the cookies get soft if tightly covered.
Makes about 2 dozen cookies.
Enjoy!