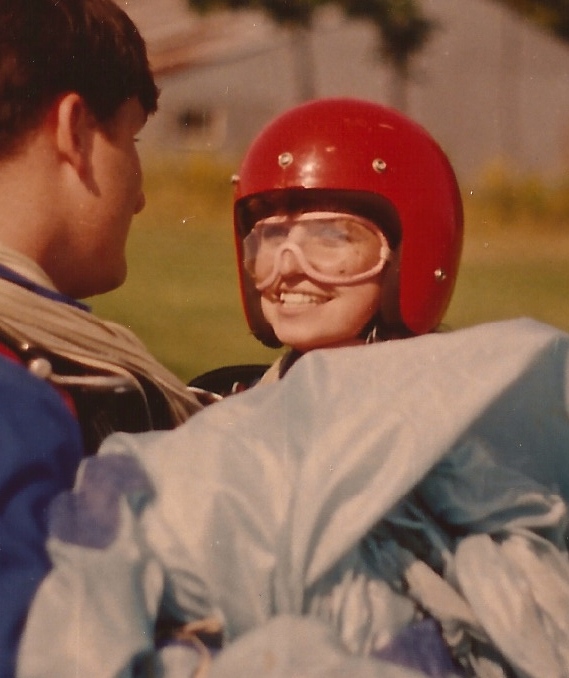 On August 23rd, 1992 I did something some people might think crazy, some might think foolish and others might think thrilling. I jumped out of an airplane. Technically, I crawled, hand over hand, onto the strut of the
plane and let go. All by myself. When I think about it I still can't believe I did that! It was so awesome I went on to jump four more times over the course of the next few years. Those other jumps I did tandem (attached to a master skydiver) and while they were amazing in their own way, there is something about that first jump because I did it alone. (Funny story: at the time I was a substitute teacher and I would ask the class to tell me something exciting from their life so I could remember names. When I told them I skydived some child would always ask "did you survive?"). After I landed I felt that if I could jump out of a plane I could do anything.
That attitude has stuck with me for 22 years. Last week I went with three other women down to Bristol Mountain's Aerial Park. There are courses of varying degrees of difficulty that have you navigating from tree to tree over elements that test your balance, strength and coordination. I think that we all had moments of frustration over the 3 hours we were there. Mine came when I was hanging upside down by my knees from a platform after falling off one of the elements (you are harnessed in and only fall a couple feet). I realized my upper body strength had deserted me and I could not pull myself up onto the platform. I was annoyed, angry and upset because I thought I needed help. Then something clicked in my brain and I said "come on! You jumped out of a perfectly good airplane! You can get up on this platform!" And I did! I rested for a bit and went on to finish the course. At times we all needed some words of encouragement from each other (and from the incredibly nice man that was following us) and at times we gave each other a physical hand of help, and we had a blast!
We have all experienced moments of courage in our lives and have survived. Some are feats we chose to do (like skydiving) and others happened because life threw them at you. Perhaps you moved to a new city. Started a new job or business. Lost a loved one. Became a parent. Put yourself through college. Knowing you got through those times is something to be proud of and you can draw strength from them. What challenges are you facing today? This week? Month? Year? Are you trying to get in shape? Eat better? Experiencing an empty nest? Starting your own business? Going back to school? Think back to what you have overcome and accomplished and repeat after me: If I can do that I can do anything! And always remember you have people around you who can give encouragement through words and/or actions.
This week's recipe you won't need a lot of courage to eat! My favorite fruit is peaches and it is peach season! I normally just devour them whole, but sometimes I get so many that if I don't make something with them they go bad. This recipe is adapted from Cooking Club magazine. I reduced the amount of sugar and subbed half of the butter with applesauce. It originally called for sour cream and I use plain greek yogurt. I also changed the fruit from plums to peaches, but you could use plums, pears or nectarines instead. I also dropped the added sugar and honey it called for to put over the top of the kuchen. It is still a dessert, so enjoy in moderation!
Peach Kuchen
modified from Cooking Club Magazine
Serves 8
Ingredients:
1/4 cup unsalted butter, softened
1/4 cup unsweetened applesauce
1/4 cup sugar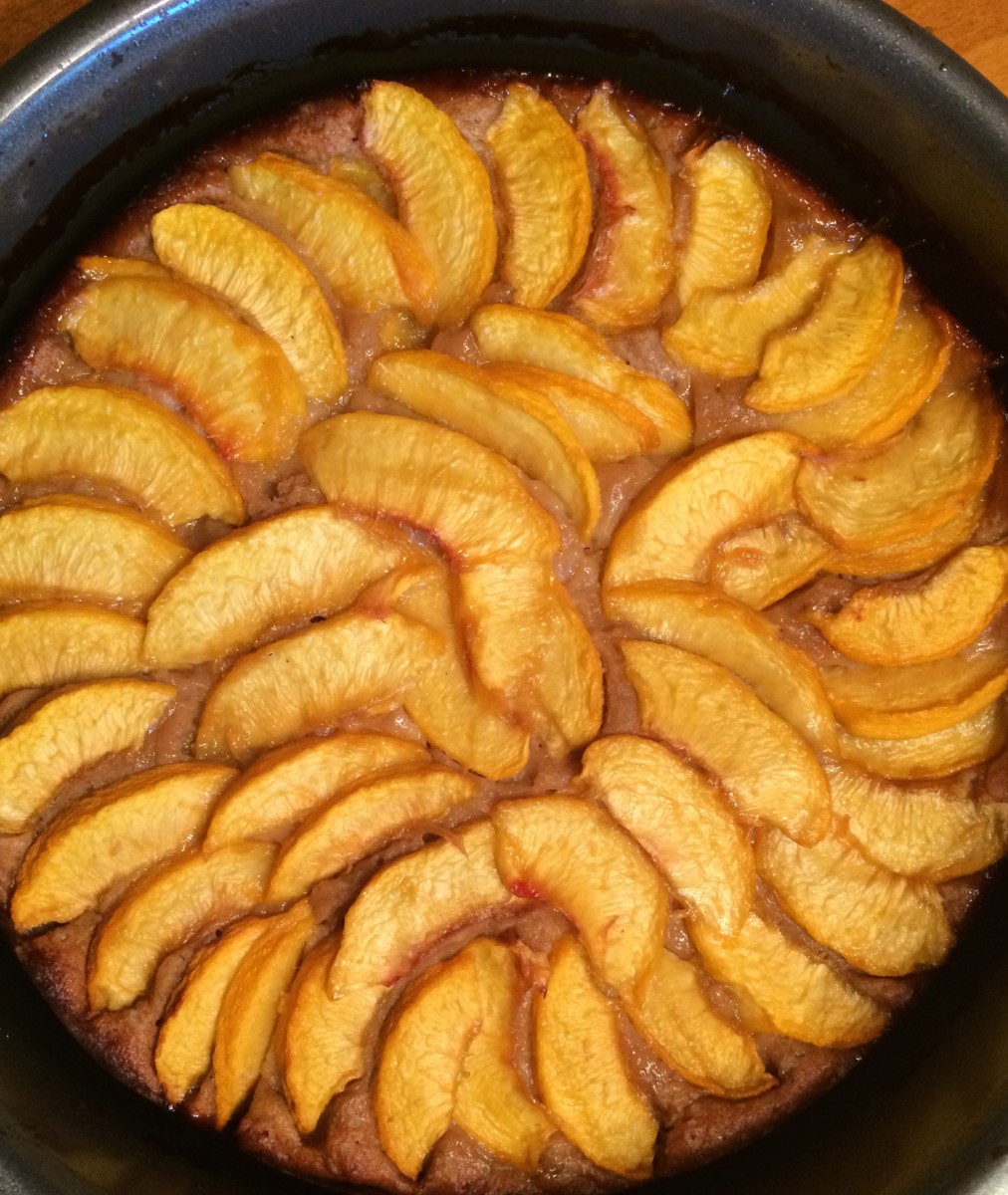 1/4 packed brown sugar
1 egg
1/2 cup plain greek yogurt
1/2 teaspoon vanilla extract
1 cup all purpose flour (could use a gluten free choice such as oat flour)
1/2 tsp baking powder
3 cups peeled and sliced peaches (about 3 small peaches)
Directions:
Heat oven to 350F. Spray bottom of 9-inch round pan with cooking spray and sprinkle lightly with flour.

Beat butter, applesauce and sugars in large bowl at medium speed for 3 minutes or until light and fluffy. Beat in egg just until blended. Beat in yogurt and vanilla. In a separate, small bowl whisk flour and baking powder together and then beat into wet mix at low speed until just moistened. Spread batter in pan.

Arrange peaches over batter and bake 55-60 minutes or until cake is puffed and golden brown. Cool on wire rack 30 minutes before slicing.

Enjoy!