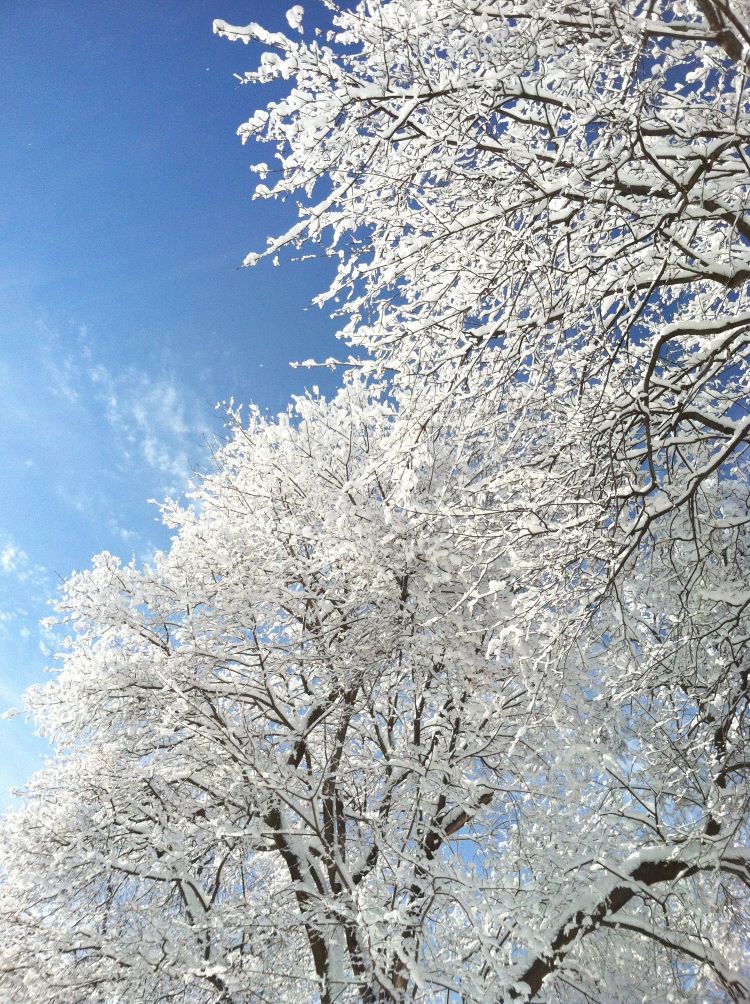 The local news has been making a big deal of today's anniversary of the big ice storm in Rochester that occurred 25 years ago. If you lived here then I am sure you have memories of waking up that day to no power, downed trees and utility lines, warnings to stay off the roads and news of a lot of destruction. I am sure you also have memories of the sheer beauty of all that ice glistening and sparkling as it covered everything. I was living with my parents at the time and we were lucky enough to have power, so we ended up hosting family members who did not. It was cozy and tight, but no one complained. We even threw a birthday party for my mom! We were fortunate not to have any major property damage. I was working in a restaurant that stayed open and I waited on many people, over the course of the week, who came in search of warmth and hot food.
As I look out my window today at the snow covered ground and see the temperature is at 23, with a low of 9 predicted, I am thankful for the reminder about that day 25 years ago, when things were worse, because things can always be worse. I think that is always a good lesson to be reminded of because it is so easy to get caught up in thinking about how bad things are, when a change in perspective can turn that thinking around. This is not to say dealing with a crisis in your life is trivial because there are worse things happening, but if you can trust your ability to get through rough times, it can give you the strength to face anything that comes your way. Just as the ice melted and life got back to normal 25 years ago, we get through our own ice storms. We heal, we learn, we accept, we clean up, we get help and we live.
I will be going on vacation starting Wednesday and will be gone for two full weeks! I have been quite sick for the last week so I know for me things are definitely getting better!
Because we are leaving, I am in the process of using up whatever will not keep in my pantry and fridge. Dinners are consisting of roasted vegetables tossed with seasonings and served over rice, pasta or on a pizza. I add in some beans, roasted tofu or sautéed seitan, and dinner is served!