Ice cream. Cheese. Cookies. Potato Chips. That is a partial list of the foods that I find difficult to resist. We all have them. Some people have a weakness for sweets and others prefer salty things. Still others just like everything! The trick is knowing what foods can entice you to blow your calorie count for the day and avoid them. Sounds so simple, right?

Let me tell you about the week I just had. We had two house guests staying with us all last week. One is a musician who played a couple gigs at the Jazz Fest and the other nights he played happy hours at a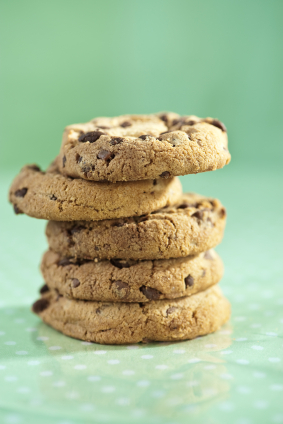 couple of our favorite restaurants (Tap & Mallet and Tap & Table). Since we like jazz and food it was a no-brainer to go out for dinner and watch him play. My sister-in-law was visiting last week, as well, so we all went out to dinner with her on a different night. Then yesterday was my niece's graduation party. That is a total of five nights eating out, along with two lunches and a breakfast! We ate out more than we normally do in a month! I wish I could tell you I just ordered salads and grilled veggies for each meal but that would be a lie. I had gnocchi and dips and French fries and custard and tater tots and cheese puffs and alfredo pasta and...Yikes! (Not all at the same time! Or on the same day!) I like to indulge and because I try so hard in my normal eating to eat healthy I feel okay allowing myself to partake in splurges. Now last week was a total anomaly. I tried to compensate by eating nutritiously for the meals I had at home and by ramping up my workouts, but I know it will take a few days to recover from such decadence. But that is okay. I truly enjoyed myself because I was with great company, the food was delicious and I knew I could forgive myself for my indulgences. Deprivation is not a system that works for me. If I deprive myself I will end up binging on one of the foods I cannot resist. I believe in moderation and portion control. Ice cream is okay, but a kiddie size once in a while. I love cookies, but I eat only one. Potato chips? Well, those I just don't bring in the house! The thing about indulging is that if it isn't what your body is used to you will find yourself craving the healthy food you are used to after you go a little astray. By Saturday all I wanted was a salad and soup!
So this is a new week and I am looking forward to getting back to my normal routine. Greens and beans is on the menu this week as well as quinoa bites and stuffed poblanos. I will be working out and fitting in some extra calorie burning cardio. Most importantly, I will not feel guilty for last week or beat myself up over my lapses. It's all good!
This is a simple recipe for when you want a little something sweet but not too decadent.
Banana Ice Cream
1 banana, sliced and frozen
1/4 cup soy milk (almond, coconut or real milk all work as well)
1 Tbsp peanut butter
Drizzle of chocolate sauce, optional
Put milk, banana and peanut butter in a blender (I use my Magic Bullet). Blend well (about 1 or 2 minutes). Divide into two small serving dishes and put back in freezer for 20 minutes or so.