It is already the last week of January! Traditionally any resolutions that were made on January 1st have either fallen by the wayside or will shortly. How are you doing? One of my intentions this year was to help us stick to a budget by not going out to eat as much. We averaged about once or twice a week. Last night was the first time we went out since getting back from vacation. It was a nice treat and I feel energized to get back in the kitchen now.
We all know losing weight and working out more are the top resolutions people make. Last week the paper ran an article on how to burn 500 extra calories each day in order to lose a pound a week. Sounds like a good plan, right? As I often say, to lose weight you need to burn more calories than you take in. When I set out to lose weight a couple years ago I was fortunate enough to have the time needed to spend exercising that led to losing 25 pounds (I worked out 2 hours a day. Honest). The key phrase there is that I had the time. It is not easy to burn 500 extra calories quickly. So I read this article with a bit of trepidation. Here is what they suggest: If you have less than an hour you can jump rope for 42 minutes, run at 6 MPH for 42 minutes, run stairs for 45 minutes or hula hoop for 50 minutes. They also add you must perform these activities with no breaks. Hmmm…has anyone tried jumping rope for 5 minutes straight? It is exhausting! Unless you are already in excellent shape I would not recommend doing any of these activities for the time listed! You will either keel over or you will be so sore the next day you won't be able to move. The kicker is that in order to lose the weight you need to do it all over again day after day. So to lose 10 pounds you need to spend 10 weeks, or 70 days, with no days off, burning 500 extra calories. There are more suggestions if you have more time, such as ride a bike for an hour, swim for 65 minutes, shovel snow for 90 minutes, golf (carrying your bag and walking) for 90 minutes, or punch a punching bag for 70 minutes. Again, with no breaks!
I really find this article to be dangerous. If someone needs to lose weight and has not been exercising, any of the suggestions could lead to over exertion, pain, injury or worse. It is so much easier to cut out 500 calories from your diet than it is to burn an extra 500 calories a day. As my husband said when we were talking about this, "control what goes in to control the scale." You need to exercise for so many reasons. It will help you stay mobile, it will help you stay healthy and avoid many diseases, it will even help keep you sane. It will help you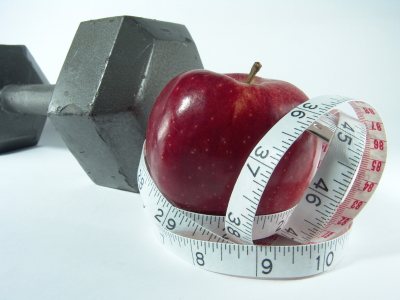 lose weight, but only in conjunction with a healthy diet. The standard is it takes 80% percent diet and 20% exercise to lose weight. I no longer spend 2 hours exercising each day. An hour does it. I have kept the weight off because I do not eat as much as I used to and I stay active. Changing the way you eat is hard. So many people replace healthy choices for convenient ones. I decided my future well being was worth the time to change. My husband is doing a great job cutting out sweets in order to lose 5 pounds and be healthier. We want to be around for each other for a long time. It is worth it!
After that pep talk I want to put in a recipe that is healthy, yummy and easy. Since the Super Bowl is this week I decided to share a recipe for a great dip: hummus. If you have the time, start with 1 cup dried chick peas. Soak them at least 12 hours, or up to a day, with a tablespoon of baking soda. Drain and then cook in 10 cups of water for about 45 minutes. Or use 2 cans of chickpeas, rinsed and drained. Hummus is so versatile that after you get a master recipe you like you can try adding things like roasted red peppers, artichoke hearts, olives, etc. I've also used various herbs and spices like basil, cilantro, smoked paprika, rosemary, etc. Experiment and have fun!
Homemade Hummus
2 cups chickpeas (see instructions above)
1/2 cup tahini (sesame paste) well stirred (I have often omitted this if I don't have any with no bad consequences)
1/4 cup Extra Virgin Olive Oil (bring out the good stuff!)
1 clove garlic
Juice of 2 lemons
1/2 teaspoon ground cumin
1/4 teaspoon red pepper flakes (adjust to taste)
1/4 tsp paprika
Salt to taste
Put chickpeas in food processor. Process until smooth (might need to add a tablespoon or so of water). Add rest of ingredients with machine running. Puree until creamy, you may need to add water, a tablespoon at a time, to get the consistency you need (might take up to 5 minutes).
Serve with vegetables for dipping.
Enjoy!