Happy spring! My husband and I had a wonderful two week vacation in Southern California and now we are looking forward to spring weather here in Rochester! While I am away I like to keep up on the local news by reading the online edition of the local paper. One day a cartoon from Pearls Before Swine made me laugh, because it depicted a character eating chili fries and another character remarked that eating junk food would take ten years off his life. The eater's response was that no one knows how long they will live and he wants to enjoy each day to its fullest. The other character replies that life is for rising at dawn and eating kale. I feel the best place is to be in the middle of these view points and get as much joy out of each day as possible but to also treat ourselves well. To be fair, a kale smoothie might bring joy to someone, but not me. While on vacation I tried to find that middle ground with food and exercise.
We found it so easy to eat in California, as vegan and vegetarian options are everywhere, including whole restaurants dedicated to plant-based eating. Even one of the hotels we stayed at offered a veggie bake on the morning buffet. Here are some of the meals we had: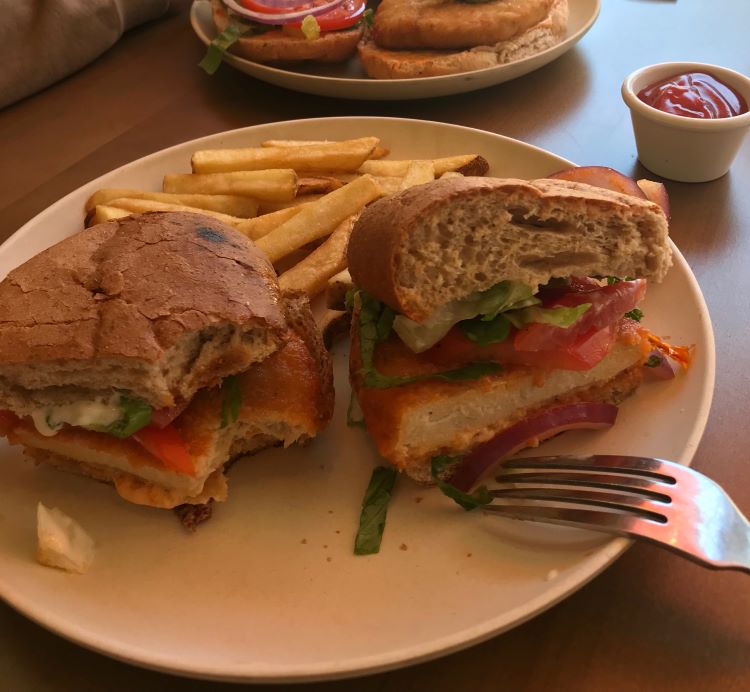 Buffalo "Chicken" sandwich at Veggie Grill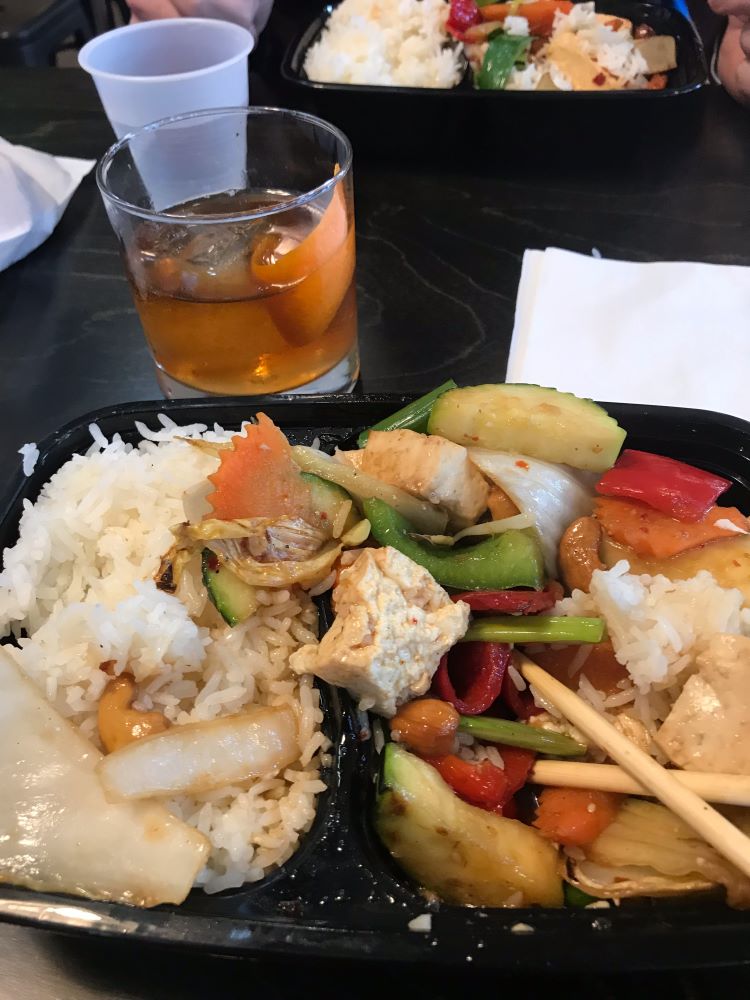 Cashew Tofu Stirfry at Mama Made Thai in Liberty Market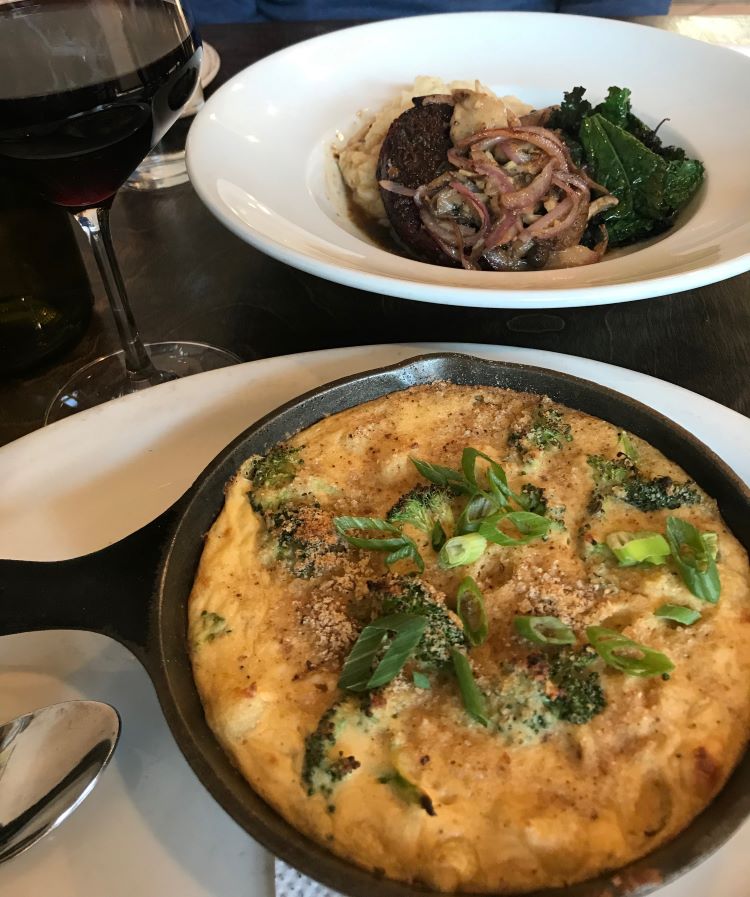 Broccoli Mac 'N Cheese and Salisbury "Steak" at Donna Jean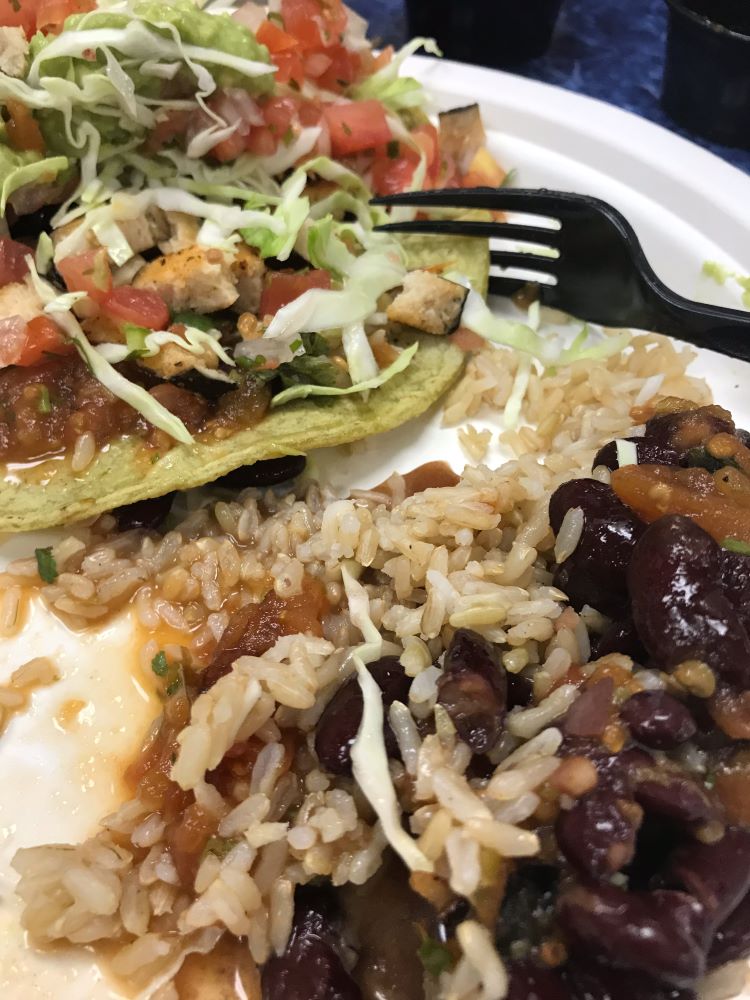 "Fish" Tacos at Nature's Health Food Cafe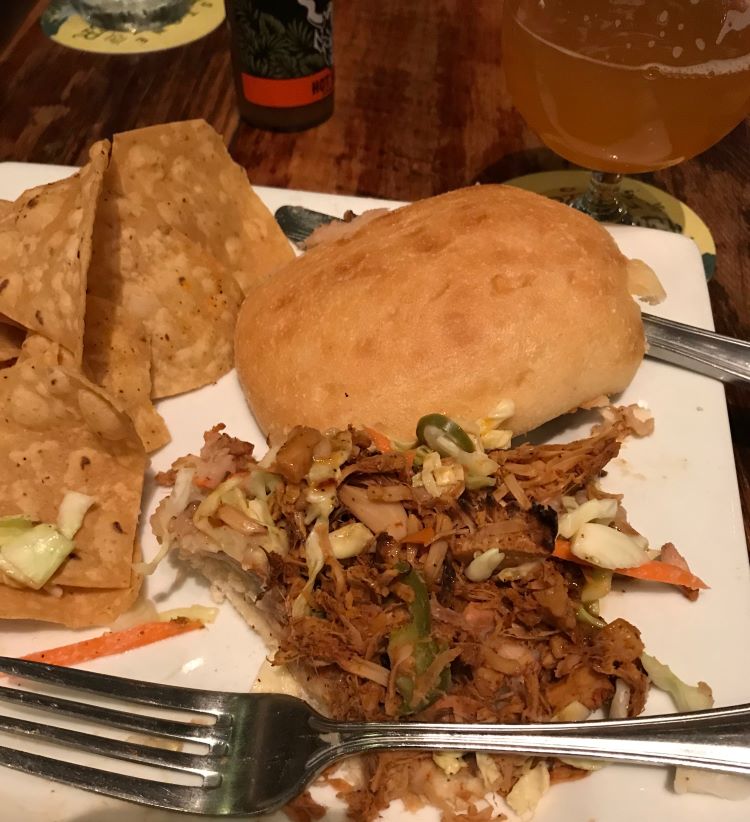 Jackfruit Torta at Stone Brewing
Everything pictured is vegan, in other words, no animal or dairy ingredients. As I often say, just because it is vegan does not make it healthy, it just makes it vegan. There are deep fried items, high calorie choices and large portions. Our strategy was to enjoy as much of each meal as we wanted but stop when we were full. That meant leaving some food on the plate. And that is okay. When we had dessert we split something (the oatmeal creme sandwich cookies at Native Foods were impossible to pass up!) or we shared an appetizer if a menu item really called our names. And since it was Southern California, I walked everyday and fit in workouts as well. The walks allowed me to capture some amazing pictures: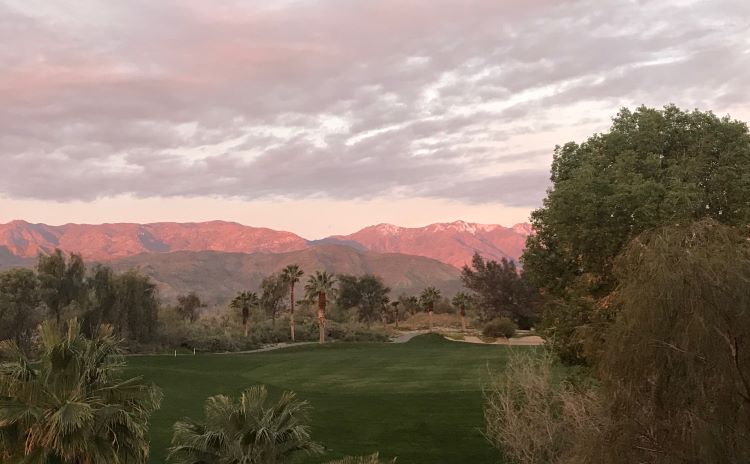 Sunrise on the mountains in Palm Desert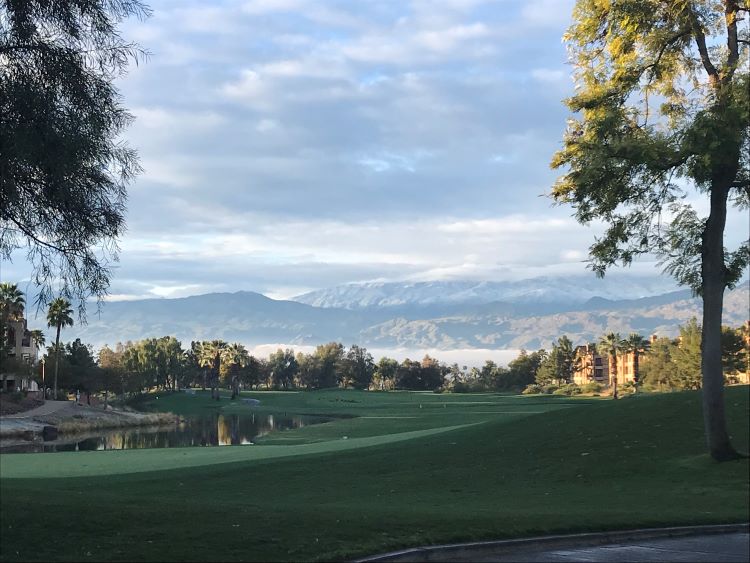 Morning walk around our resort in Palm Desert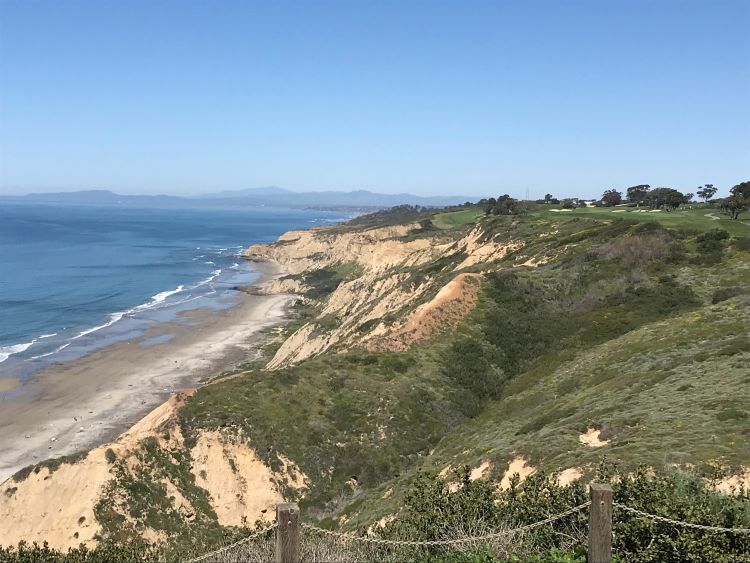 Pacific coastline near La Jolla with Torrey Pines Golf Course in background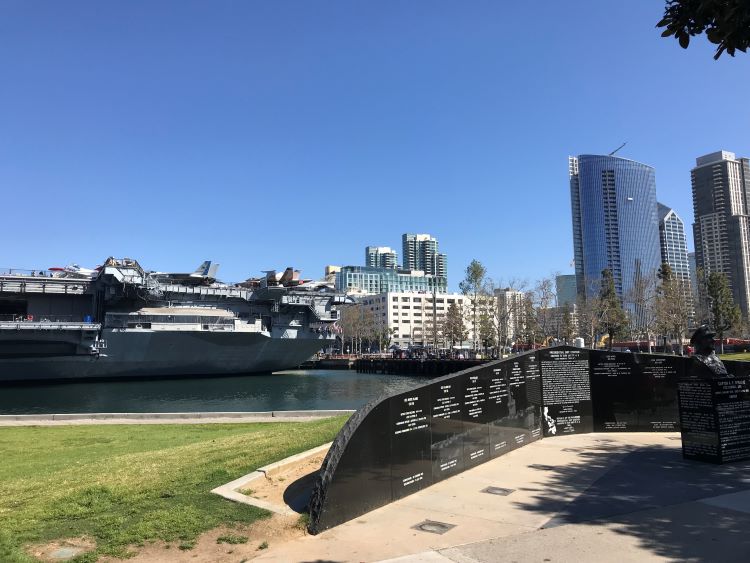 Midway Museum with San Diego downtown in background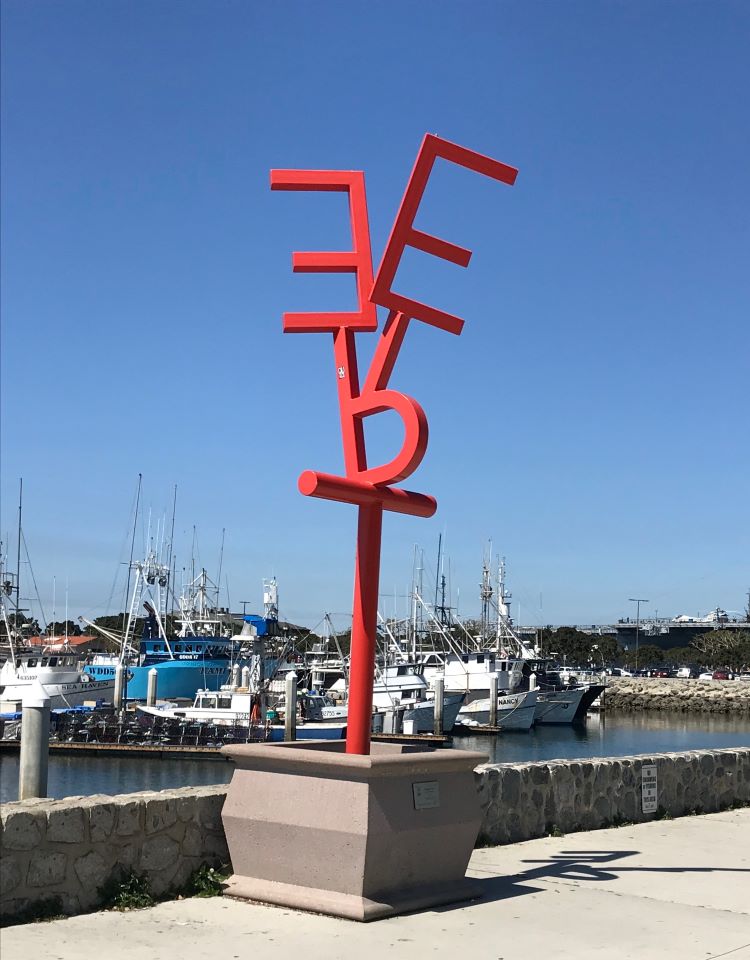 One of the Urban Tree sculptures along San Diego Bay coastline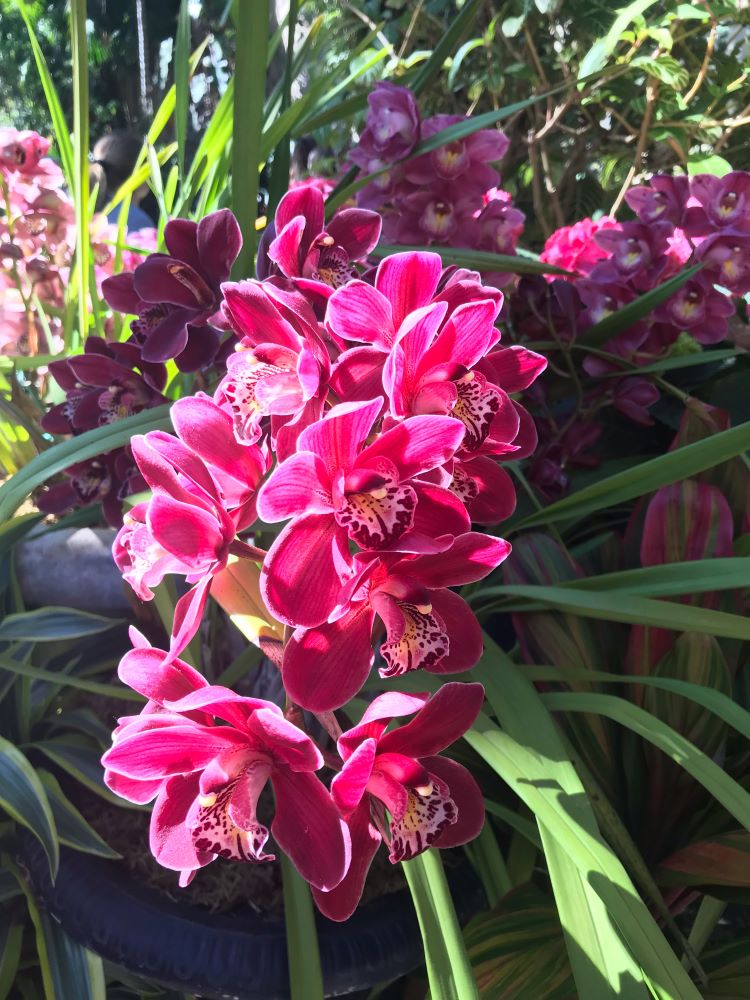 One of many orchid plants in Botanical gardens in Balboa Park
Now that I am home and settling back into my normal routine, I do not feel guilty about anything I ate on vacation because I stayed mindful but still indulged. I enjoyed each day. Even though they serve kale with everything in California!
Next week I will post a recipe for Reuben style Tempeh.