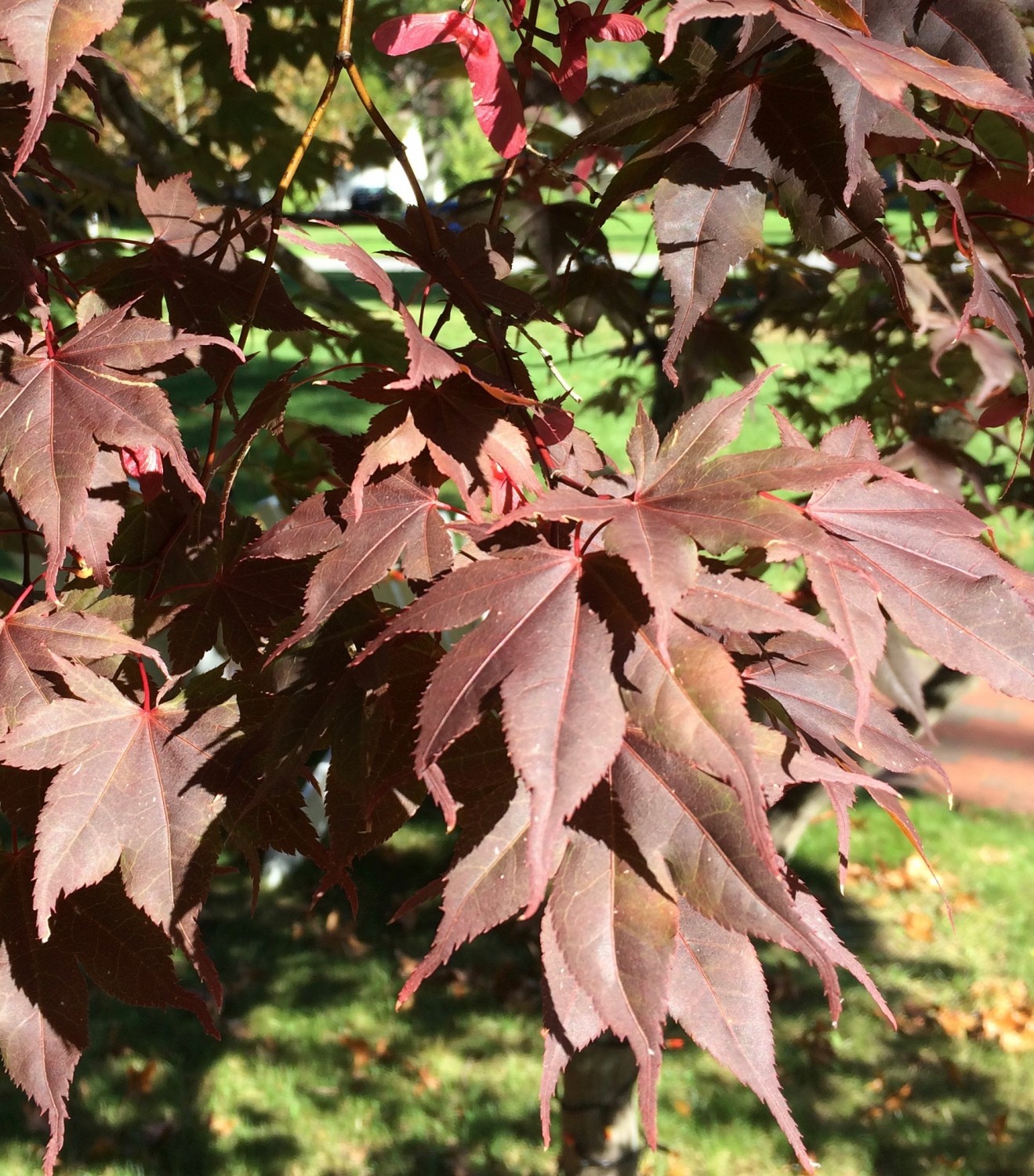 After the super hot summer we had, many people are happy fall has finally arrived. While I would prefer a few more months of summer, this time of year is beautiful. The leaves will be reaching peak color in the next few weeks, the fall fruits and vegetables are some of my favorites and it's the perfect weather for exercising.
Fall is such a great time of year. You can go through your wardrobe and wear those cozy sweaters and sweatshirts you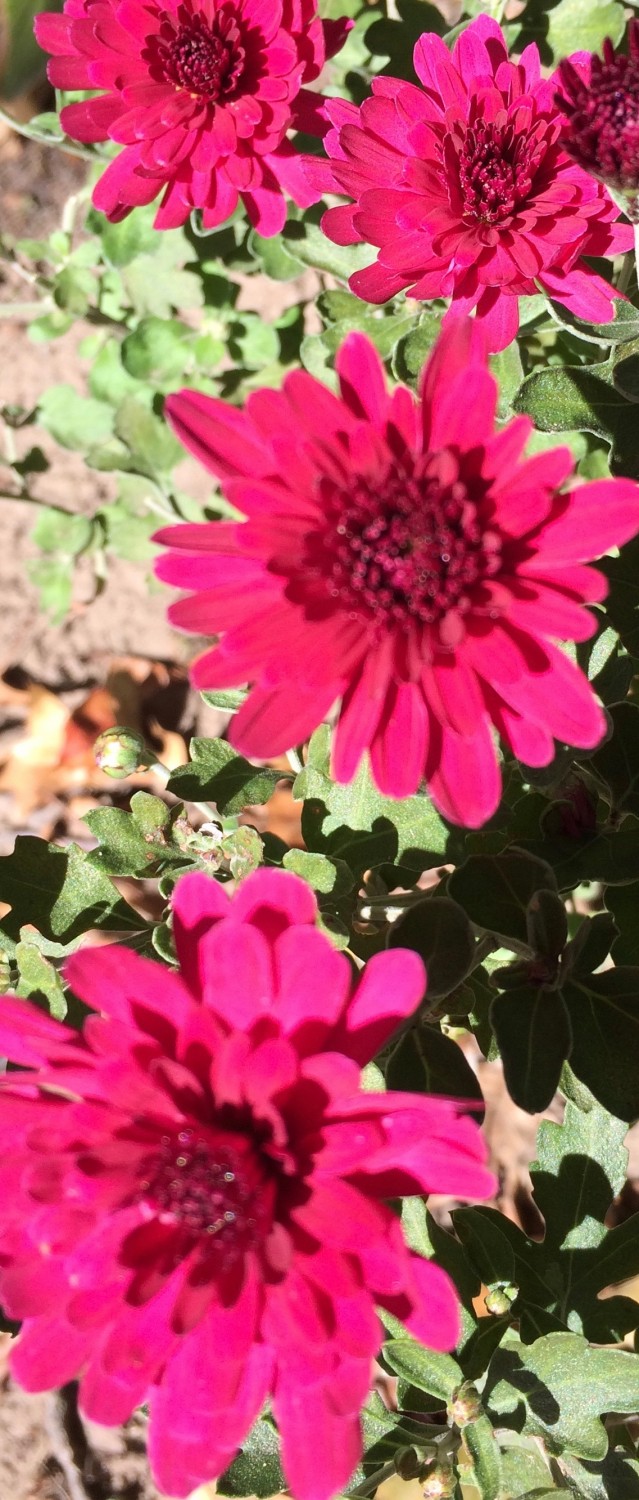 forgot you had. You know, all those clothes that hide any excess pounds that creep on over the next six months. It's so easy to fall (pun intended) into the habit of sleeping in instead of working out. After all, the sun isn't up and it's cold! But remember, just because your body is comfortable under the layers, it still needs to move. Aaron E. Carroll recently wrote an article for The New York Times about the benefits of exercise. It is truly amazing how valuable 30 minutes of movement each day is for everyone's health. He calls it the wonder drug. He cites numerous studies that involved over 300,000 people to prove his point. We all know someone who is locked in a cycle of not exercising because it hurts. I feel many older people fall into this trap. Arthritis or joint pain keep them from moving and yet the old adage, motion is lotion, is especially true. Other people feel they don't have the energy to get up and work out before they start their work day. Yet a morning workout can provide the energy needed to get through the day. Others feel there is no time to fit in a sweat session because job and family take up the whole day. Yet taking the time to exercise will keep you healthier so you can devote the rest of the day to other priorities.
I consider myself lucky that I have a job that allows me to set my own hours. I have the utmost respect for people who pull themselves out of bed at an early hour to workout. Two or three times a week I walk with a neighbor at 5:30 a.m. because it fits her schedule. While I know how easy it would be to stay in bed, she gets up and we get moving and get our workout in before many people are even up. Neither one of us is interested in running a marathon or entering a sporting competition. We are interested in maintaining the ability to move.
Now that fall is upon us, you can take advantage of the cooler temperatures to exercise. Going for a jog or a walk on a crisp morning has a way of clearing your head and invigorating your body. Working up a sweat in the gym and then walking outside is like stepping into nature's air conditioning to cool down. It only takes 30 minutes to have a positive effect. Of course, if you have longer, go for it! No excuses!
Besides, soon enough this is what we will see outside!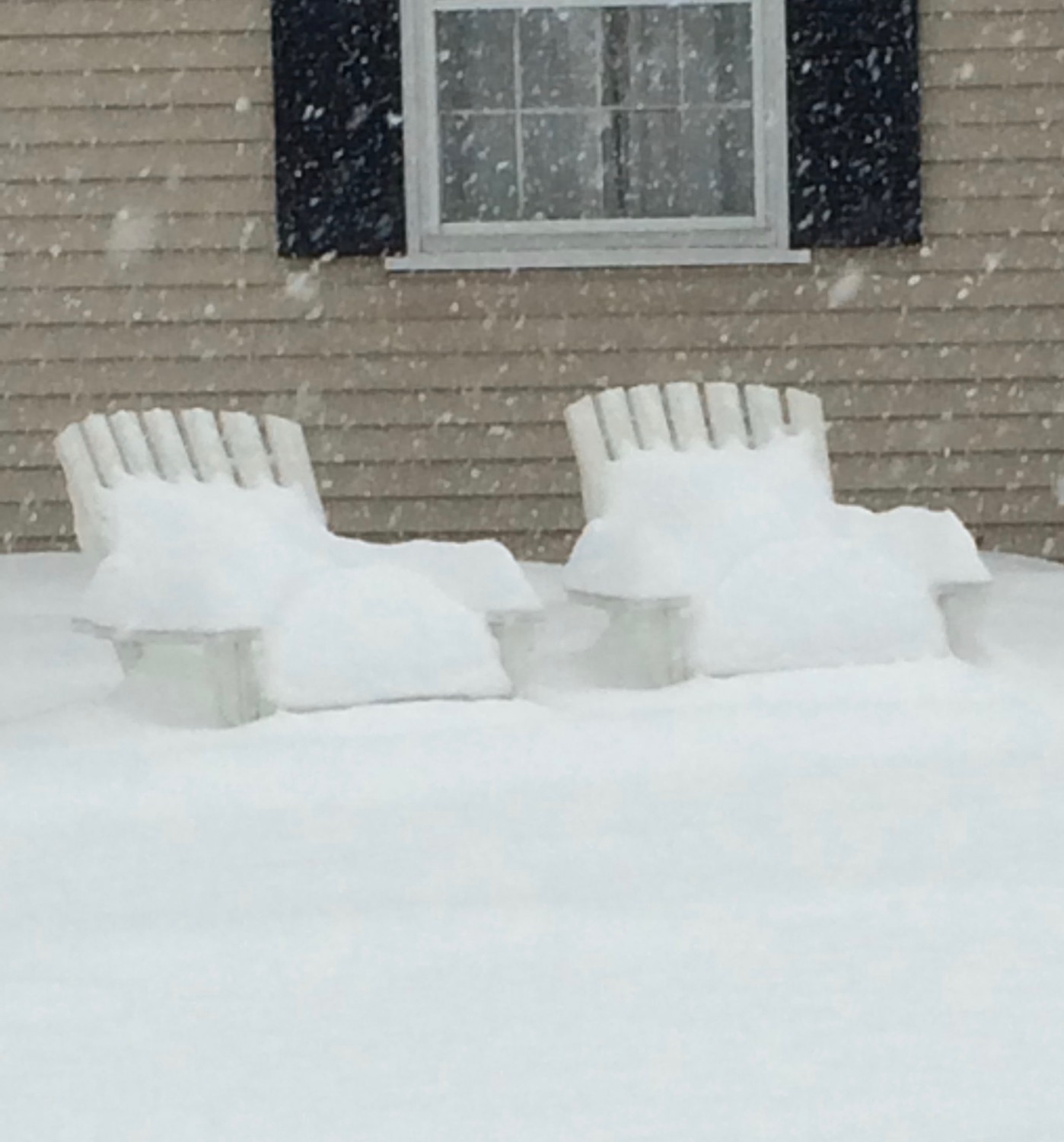 This week's recipe uses squash, a vegetable you can find everywhere now. I chose a Delicata squash for this recipe because you do not have to peel it, the skin is completely edible. But I think any variety, except Spaghetti, would work well, just be sure to peel and cube it. (I actually made this with a Buttercup Squash and served it over Israeli couscous instead of ravioli, and it was delicious!) This is super easy because it does not require a lot of work. Store bought ravioli make it even easier. You could use any filled pasta you have on hand.
Cheese Ravioli with Roasted Squash
serves 2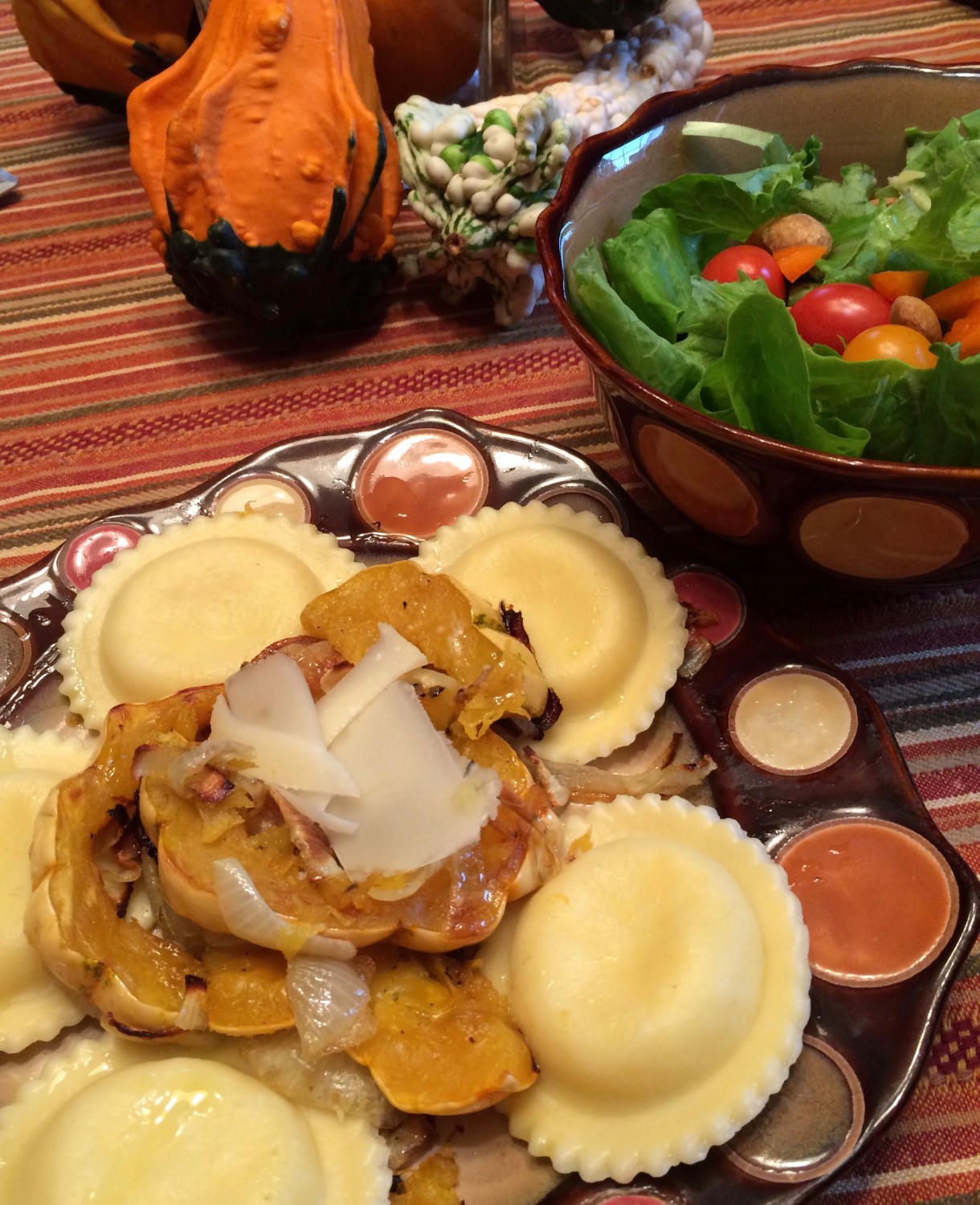 Ingredients:
1 medium Delicata squash
1 large sweet onion, sliced
2 tablespoons olive oil + extra for serving
Salt and pepper to taste
10 large cheese-filled raviolis
Parmesan cheese, sliced with a vegetable peeler, optional
Directions:
Place two cookie sheets in oven and preheat oven to 425.

Slice off ends of squash and then halve it lengthwise. Scoop out seeds and strings. Lay on cutting board, cut side down, and slice into half moons, 1/2 inch thick. Place in a large bowl, drizzle with 1 tablespoon olive oil and salt and pepper. Remove one of the hot cookie sheets and pour squash on the sheet (be careful, it will sizzle) and spread it out. Place sliced onion in same bowl, drizzle remaining tablespoon oil over and add salt and pepper. Pour onto other hot cookie sheet. Bake for 20-30 minutes, stirring once or twice, until both are golden and have a nice crust in some spots. Keep an eye on them as onions may bake quicker.

Meanwhile, prepare ravioli according to package directions.

Place 5 raviolis around the edge of a plate. Divide the squash and onion mixture between the two plates in the middle of the ravioli. Place a couple slices of parmesan on top and drizzle lightly with olive oil.

Enjoy with a green salad!