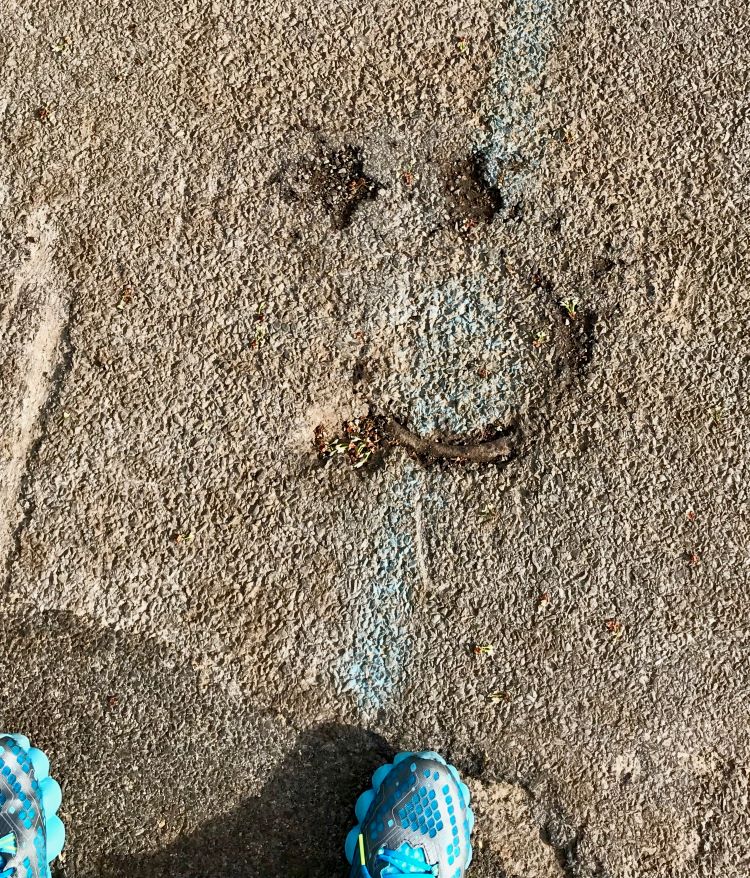 You never know what you may see on a walk!
I am the first to admit I am a glass half full kind of person. As such, I find it hard to understand when people seem to get upset over trivial things. Okay, I know what may seem trivial to me may be a big deal to someone else, so I guess what I don't understand is when someone is in the midst of being annoyed why does she take it out on the people around her (or him)?
Life is going to throw curve balls, that is what makes it interesting! Recently I was out to dinner with a bunch of friends and one person shared a story of a particularly embarrassing (and hilarious) episode from her teenage years. This prompted someone else to ask us all to share our most embarrassing moment. I laughed out loud because I knew I could not narrow it down to one. As a matter of fact, just moments prior I had gone to the bathroom because I noticed I had my shirt on backwards. Yep, it had been that way for at least two hours.
There are some people who would get upset or feel humiliated at something like that. There are those who get angry because they pick the slow line at the store. Others get annoyed when their food is taking too long at a restaurant. Of course there are people who experience road rage at poor drivers. And there are some who get up on the wrong side of the bed and end up irritated at everything. Somehow all the minor nuisances that can happen in a day become directed at them personally and they lash out with anger or exasperation at the nearest person.
This attitude baffles me. It is not that I have led a charmed life. Bad things happen and I have had to find ways to deal with grief, anger, embarrassment, betrayal and loss. But as I look around, especially this time of year when everything is blooming and the trees are spectacular and the birds are singing and the flowers are coming up, I realize my life is pretty charmed. This is what I hang onto. We all know the saying don't sweat the small stuff, and it is all small stuff.
As the spring vegetables are starting to show up at the market I have been using up the squash and root veggies I have on hand to make way for the ramps, asparagus, peas, etc. coming in. This recipe for butternut squash steaks caught my eye. It was delicious! I substituted basil for the sage and used vegan butter. Then I served it over left over mashed potatoes and topped it with roasted mushrooms and toasted walnuts to make it a meal.