The feast day is over! How did you do? I received a lot of feedback from my last blog. Many of you had plans to keep the day of overeating in check. They included going for hikes after dinner, eating small bites of everything, filling up on the healthier food and then choosing one indulgence, and just relaxing because one day wouldn't throw off anyone who is mindful on a regular basis. I hope you all were able to enjoy the day and to think of many of the ways we are thankful. We celebrated with my family at our home and at one point I realized we were all in one room laughing and talking together and it was a great feeling. Everyone contributed to the dinner, even my 12 year old niece who helped with the cut out cookies and her 18 year old sister who made some awesome mashed potatoes! My vegetarian dinner was great! I'd love to hear how your Thanksgiving went.
So now we are in the full court press leading up to Christmas. Anyone get out on Black Friday? I was determined to get an iPad this year and I ended up doing something I have never done before: I was the first person into Target on Saturday to grab the best deal I could find on it. Yep, Saturday, not Friday. I've always sworn I would stay away from that mad rush of consumerism and there I was, regretting missing out on the deal on Friday. When I saw they had restocked, off I went! I am happy to report I got one. Twenty minutes later I was at the gym having a great run on the treadmill. It was like the high from grabbing a bargain pushed me along. Okay, that sounds so materialistic! I have wrestled with getting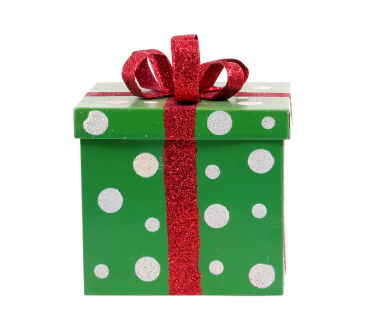 another device just because I wanted one but did not need one. Ultimately I gave in to the desire and shopped for the deal and made it happen. I keep telling myself how thankful I am that I can afford such luxuries.
One way I justified my purchase is to recognize it will be help me with my business. I am going to put a shameless plug in here and encourage you to check out the rest of my website to see what I can do for you. This is the season we all feel the stress of being pulled in many directions while still trying to stay on top of our own to-do lists. I am here to help with everything from shopping, returns, errands, wrapping, addressing cards, researching the best bargains (which I can do on my iPad), preparing for guests or anything else you would like to delegate to someone! Let me help!
One way I hope I am helping is by giving you some recipes that you can use. My method of cooking is to use a recipe as a guideline. I stock my kitchen with beans, nuts, vegetables, pastas and grains. Then I can always sub in as needed on almost any recipe. Today I will show you how I do this with a basic recipe for linguine with pine nuts, roasted garlic and capers. I will write out the recipe as it reads and then add my easy substitutions/additions afterwards in italics.
Linguine With Pine Nuts, Roasted Garlic and Capers
From Vegetarian Times Cooks Mediterranean
Serves 6. Original recipe has 289 calories.
Roasting the garlic will take awhile but you can do it well in advance
2 whole heads of garlic, unpeeled
3/4 cup pine nuts or walnuts, sunflower seeds, peanuts, etc.
12 ounces linguine or spaghetti, bow ties, etc.
1/4 good extra-virgin olive oil
1/4 cup chopped fresh parsley or cilantro or basil
2 Tbsp good Balsamic vinegar
2 Tbsp capers, drained or olives, chopped
2 garlic cloves, minced
Salt and pepper to taste
1/3 cup fresh grated parmesan (optional) or feta, romano, asiago etc.
Preheat oven to 350F. Slice off the top 1/4 inch of the garlic heads. Wrap in foil and bake until very soft, about one hour (I do this in my toaster oven and it usually takes about a half hour. Just keep checking). Remove from oven and let cool. Squeeze garlic from cloves, mash with a fork and set aside.
Meanwhile spread the pine nuts (or whatever nuts you are using ONLY if they are not already roasted) in a shallow baking pan and toast in the oven until golden, about 5 minutes. Transfer to a wire rack to cool. (You can also toast in an unoiled sauté pan on the stove. Whichever method you use keep close watch. Nuts go from nicely browned to burnt quickly!)
Cook pasta according to the package directions until al dente. Drain well.
In a large bowl, combine next six ingredients (oil through salt and pepper) I use a whisk to incorporate the oil in. Add 1/2 cup of nuts and stir well. Add the linguine and mix thoroughly. Garnish with remaining nuts and cheese (if using).
I add a can of cooked beans and some roasted vegetables (such as broccoli, cauliflower, asparagus or Brussels sprouts) to make this a filling meal. The veggies can roast while pasta is cooking and the beans can be added to the boiling pasta one minute before done to warm and then drain with the pasta.
Enjoy!