Saturday night I went to bed at my normal time (10:30), slept for awhile and when I woke up I felt good. It was still dark so I figured it was a little before my normal time of getting up (between 5:30 and 6:00). I rolled over and looked at the clock. 12:26! With yet another study out that shows the correlation between maintaining a healthy weight and the amount of sleep you get it is annoying to me that Saturday night's sleep was normal for me.
My entire life I have been a morning person. In college I would get up before my roommates and sneak out of our room so as not to wake them up. The one and only cruise I went on I would be up on the top deck doing laps and watching the sun come up as we pulled into port. When I managed a bar I was in a perpetual state of sleeplessness because I would get out of work at 3:00 AM, go home to bed and be wide awake by 7:00 AM. On our honeymoon my husband and I went to an all-inclusive resort on the Mayan Riviera. There was a disco that opened at 10:00 every night. We never made it because we just couldn't stay up! (No comments on what else we were doing. We were actually sleeping!) However we saw every sunrise. Believe it or not I do not use an alarm clock to get up at 5:30. I am just awake. When I read studies that talk about how important sleep is to our overall health I get frustrated because I find it impossible to get the recommended amount of 8 hours. I wake up multiple times throughout the night due to an active mind, hot flashes or just needing to change position. Last week I talked about listening to your body and finding the right balance for exercise and rest. I feel the same way about these type of studies. While sleep is absolutely an important component of a healthy life style, you need to know what the right balance is for you. Sometimes I have to take a nap in the afternoon to get me through the day. Sometimes an afternoon cup of coffee or tea is necessary. Sometimes I feel great all day and the effects of my nightly wake ups is negligible. So once again it is important to know and listen to your body.
About every 10 days or so I do get a wonderful 7 or 8 hours of uninterrupted sleep. That is my body's way of catching up. I guess.
I hope you noticed the change to my blog page. You can access all my previous blogs from 2013 and 2014 as well as the recipes from each week. Best of all, you can leave a comment at the bottom of this page. Also, you can share each blog by clicking on the icons for Facebook, Twitter or Pinterest or you can click the share button to email, message, etc. any blog you would like to pass on to someone.
At the market this week I saw lots of zucchini! Here is a recipe for biscuits that are made with shredded zucchini and cheddar cheese. The original recipe said this made 12 biscuits, but I used my tablespoon scoop and got 24 total. They are the perfect two or three bite size to enjoy and not feel too over indulgent. I cut back on the amount of cheese and butter in the original, upped the amount of zucchini and used half whole wheat flour to make them a bit healthier.
Summer Vegetable Biscuits
adapted from Cooks Club magazine
Ingredients:
1 cup shredded zucchini
1/2 tsp salt, divided
3/4 cup shredded cheddar cheese (your choice on sharpness, but the sharper it is the more flavor)
1/4 cup sliced green onions
1 Tbsp + 1 cup all-purpose flour
1 cup whole wheat flour
2 tsps baking powder
5 Tbsps butter, chilled and cut up
1 cup milk (dairy on non-dairy)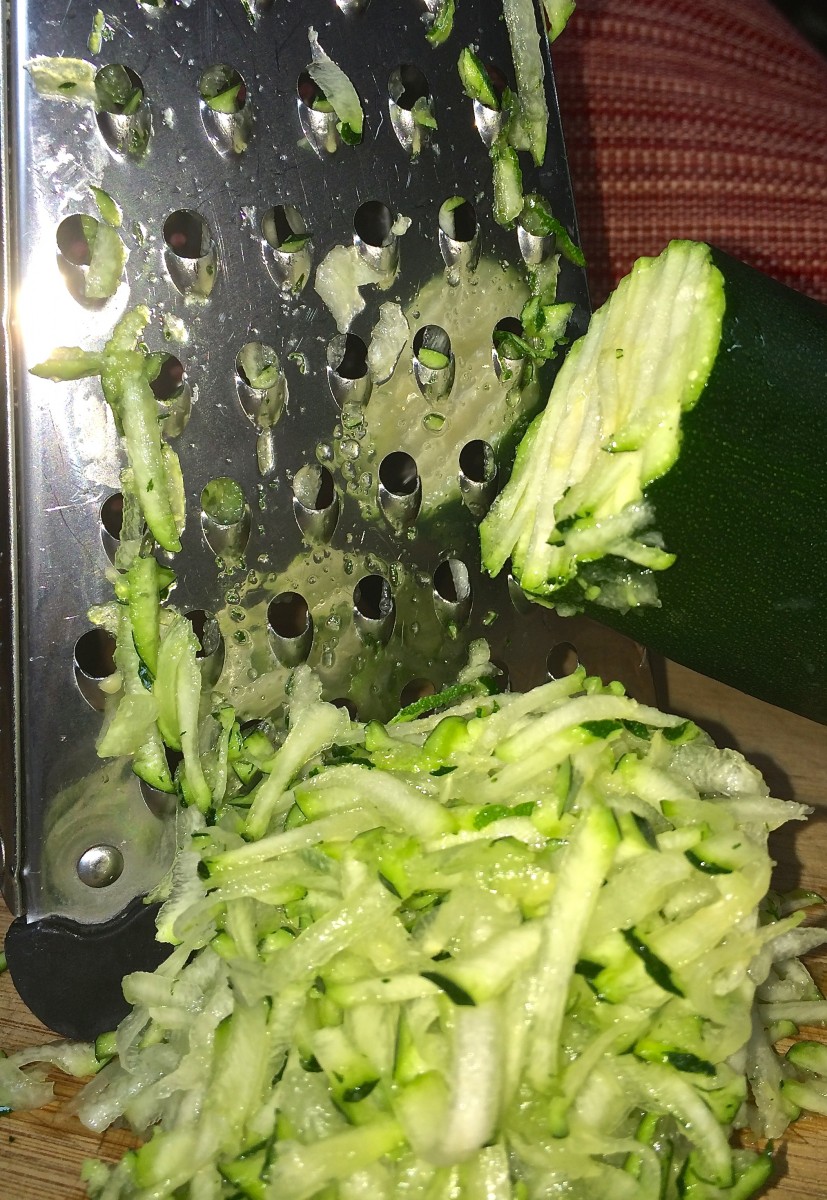 Directions:
Heat oven to 450 degrees. Line two baking sheets with parchment paper. Combine zucchini and 1/4 tsp salt in a small bowl. Let stand 20 minutes. Place zucchini in a strainer and squeeze out liquid. Combine zucchini, cheese, green onions, and 1 tablespoon of flour in a medium bowl.

Whisk remaining 2 cups flour, baking powder and remaining 1/4 tsp salt in a large bowl. With a pastry blender or two knives, cut in butter until mixture resembles small peas. (sometimes your fingers work well, just be careful not to warm up the butter too much). Stir in zucchini mixture. Add milk and stir just until a soft dough forms.

Drop dough by tablespoonfuls onto baking sheets. Bake 10 to 13 minutes or until light brown on top and bottom.

Enjoy!