December showed up so quickly! I find this is the month that can bring out the best and the worst in people. The holidays are all about peace, joy and love and in the pursuit of these ideals we get stressed and short-tempered which is the opposite of what we are supposed to be feeling. Not only is it crunch time for gift shopping and decorating but it is the end of the year which brings its own challenges to get work and life goals accomplished before January 1 as well as dealing with everyday stuff . If you are reading this blog I want you to take a big breath, really fill your lungs, and let it out slowly. Now repeat to yourself that it is okay to not be perfect. This month will pass and you will survive and no one will be upset if you do not find the perfect present or the get the ultimate tree or miss a party or forget someone on your holiday card list. Trust me, they are all too worried about the exact same things to be upset with you!
What I do encourage you to do is try to stick to your normal eating and workout habits, as much as possible. When you over indulge at a party or other social event your body will be more forgiving if you have been maintaining your regular routine and you return to it the next day. Leave the guilt feelings behind and look to the future, not to what you did last night! I would love to tell you all kinds of tricks and methods to avoid the over-eating but I recently saw a statistic that said 76% of people know they should eat better during the holidays but only 23% actually do. If you are like the majority, you will dig into the dips, cookies and party foods with gusto. However, if you have worked all year to eat healthy and stay active, try to think about all that effort before you take the second helping of desserts or fill up on artichoke dip and chips. Another statistic I read mentioned that it takes three months to work off the extra weight many will gain in December.
The majority of people you buy for this season will not remember what you got them by next year. It is truly the thought that counts. But you will remember how good you feel if you take care of yourself during this busy month.
This weekend I had a less-than-perfect holiday moment. My grandmother used to bake tons of cookies. My mother has continued the tradition using Grandma's recipes but, as she has gotten older, she is facing some challenges in the kitchen. My sister and I decided to spend an afternoon baking with her. We pulled out the handwritten recipes and made two attempts at one recipe. We failed miserably! We ended up with two batches of cookies that were nothing like what Grandma and Mom used to make! Being a stubborn person, I decided to try again at home, modifying the recipe into my own creation. Today's recipe is what I came up with. They still do not look like the cookies I remember, but boy are they tasty! I made them small so one cookie does not destroy a day's calories. Also, I am an almond fanatic, so I subbed in half the flour with almond flour and added almond extract. I grind my own almond flour in an old coffee grinder or food processor, but you can buy it already ground.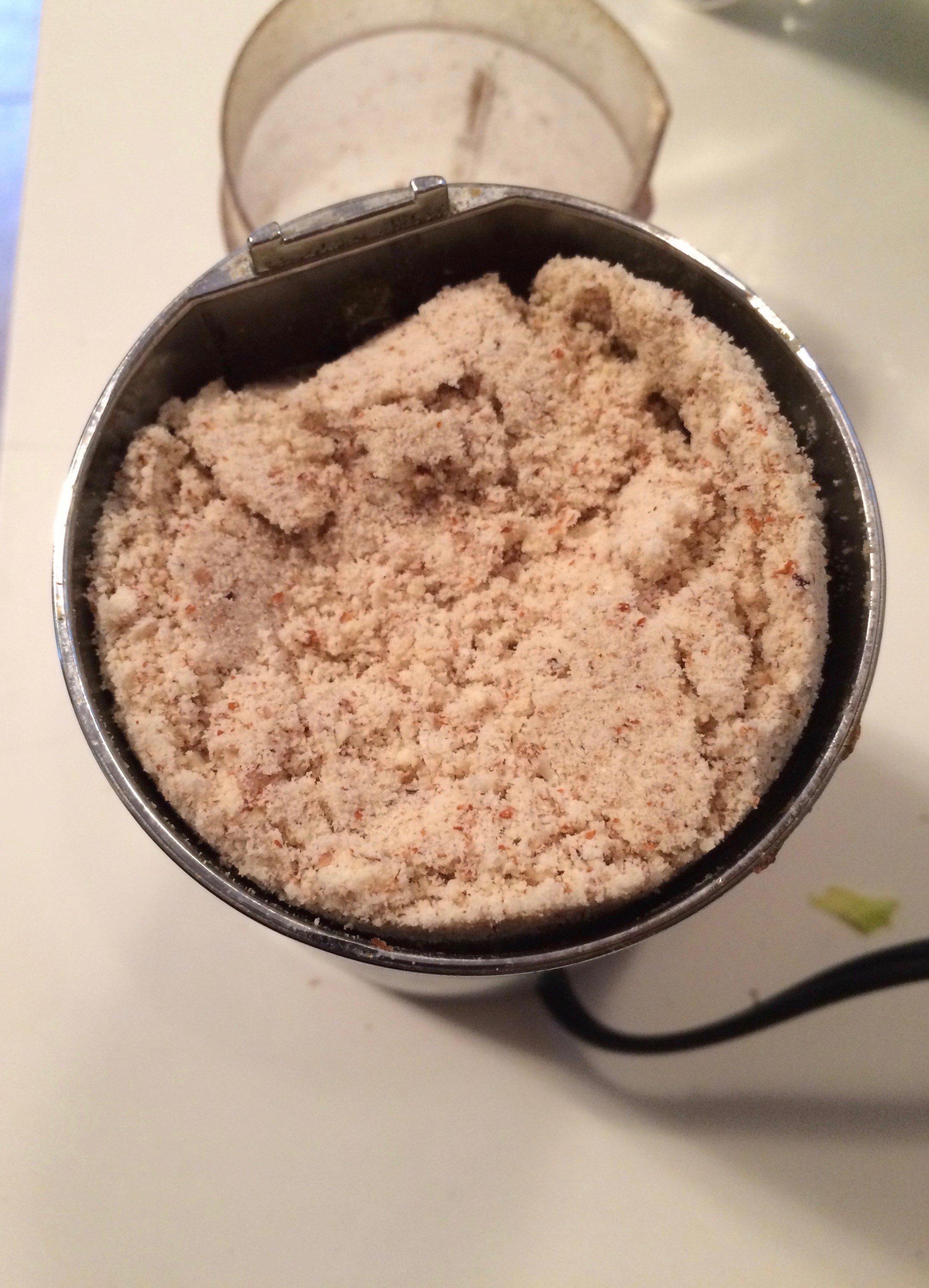 Almond Cookies
Ingredients:
2 sticks unsalted butter at room temperature
1/2 cup confectioner sugar + a handful for dusting
1 cup almond flour
1 cup white whole wheat flour
1 teaspoon vanilla extract
1/2 teaspoon almond extract
1 cup sliced almonds
Directions:
Preheat oven to 350 degrees. Line a large cookie sheet with parchment paper.

Cream butter and sugar until light and fluffy, about 2 minutes. Add in flours and extracts and mix until incorporated. Hand mix in sliced almonds.

Shape dough into small balls and place on prepared cookie sheet. Bake for 14-16 minutes, until lightly golden on top and bottoms are a darker golden.

Place cookies on cooling rack and dust with confectioner sugar (I use a small wire strainer for this).

Enjoy!